BL0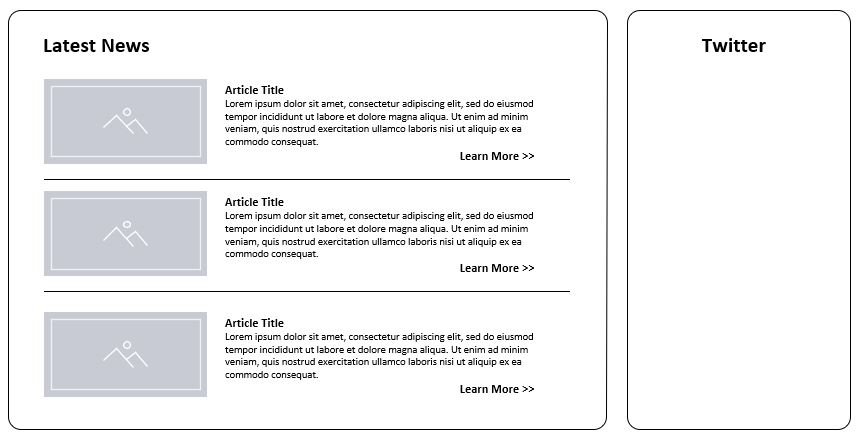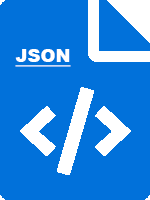 Code With ACF Integration
HTML
<!-- BL0 Start -------------------------------->
<section id="wa_bl0">
	<div class="container">
	<?php 
	// the query
	$args = array(
		'post_type'=>'post',
		'post_status'=>'publish',
		'posts_per_page' => 3,
		'paged'          => get_query_var( 'paged' )
	);
	$wp_querys = new WP_Query( $args );?>
		<div class="row">
			<div class="col-12 col-lg-9 mt-4">
				<h2>Latest news</h2>
				<?php if ( $wp_querys->have_posts() ) : ?>
				<!-- the loop -->
				<?php while ( $wp_querys->have_posts() ) : $wp_querys->the_post(); ?>
				<div class="row">
					<div class="col-12  col-lg-auto">
						<?php 
						$title = get_the_title();
						$link_type = get_field('link_type');
							if($link_type != 'none'){
								if($link_type == 'internal'){
									$link_url = get_field('internal_page_content');
								}elseif($link_type == 'newpost'){
									$link_url = get_the_permalink();
								}elseif($link_type == 'external'){
									$link_url = get_field('external_link');
									$target = 'target="_blank"';
								}
								$link = '<a href="'. $link_url.'" '.$target.'>';
								$link_after = '</a>';
								$read_more = '<a href="'. $link_url.'" '.$target.'><div class="read_more">Learn More</div></a>';
							}
						$image = get_field('image');
						if( !empty($image) ): ?>
							<?php echo $link; ?><img src="<?php echo $image['url']; ?>" alt="<?php echo $image['alt']; ?>" class="art_img" /><?php echo $link_after; ?>
						<?php else: ?>
							<?php echo $link; ?><img src="<?php echo get_site_url(); ?>/wp-content/plugins/webaika-news/img/default.jpg" alt="Web Aika Default Logo Icon" class="art_img" /><?php echo $link_after; ?>
						<?php endif; ?>
					</div>
					<div class="col-12 col-lg">
						<?php echo '<h3>'.$link.$title.$link_after.'</h3>'; ?>
						<?php 
							the_field('excerpt');
							echo $read_more;
							unset($read_more);
							unset($link);
							unset($link_after);
						?>
					</div>
					<?php
					if ($wp_querys->current_post +1 != $wp_querys->post_count) {
							echo '<div class="col-12"><hr class="post_hr"></div>';
						}
					?>
					
				</div>
				<?php endwhile; ?>
				<div class="wa_bl0_blog">
					<a href="/blog">For more articles visit our blog</a>
				</div>
				<!-- end of the loop -->
				<?php wp_reset_postdata(); ?>
			<?php else : ?>
				<p><?php _e( 'Sorry, no posts matched your criteria.' ); ?></p>
			<?php endif; ?>
			</div>
			<div class="col-12 col-lg-3 mt-4">
				<h2>Twitter Feed</h2>
				<div class="wa_bl0_twit">
					<div class="wa_bl0_timg">
					
					</div>
					<?php if ( is_active_sidebar( 'wa_tweeter' ) ) : ?>
						<div id="secondary-sidebar" class="new-widget-area">
						<?php dynamic_sidebar( 'wa_tweeter' ); ?>
						</div>
					<?php endif; ?>
				</div>
			</div>
		</div>
    </div>
</section>
<!-- BL0 END -------------------------------->
CSS
/*-- BL0 Start ------------------------------------*/
@import url('https://fonts.googleapis.com/css2?family=Oswald:wght@200;300;400;500;600;700&display=swap');
#wa_bl0{
    font-size: 15px;
}
#wa_bl0 h2{
	font-size: 50px;
	font-family: 'Oswald', sans-serif;
	color: #cf9810;
}
#wa_bl0 h3 a:link, #wa_bl0 h3 a:visited, #wa_bl0 h3 a:active{
	color: #000;
}
#wa_bl0 h3 a:hover{
	color: #cf9810;
}
#wa_bl0 .read_more{
	font-family: 'Oswald', sans-serif;
    color: #0979bd;
    font-size: 1.6em;
}
#wa_bl0 .read_more:hover{
	color: #cf9810;
}
#wa_bl0 .wa_bl0_blog{
	font-size: 1.3em
}
#wa_bl0 .wa_bl0_twit{
	border: solid 2px #c7c7c7;
    border-radius: 5px;
}
.wa_twitter_widg .textwidget {
    padding: 10px;
    font-size: 13px;
}
.wa_bl0_categ{
	height: 180px;
    position: relative;
    border: solid 1px #cf9810;
    border-radius: 5px;
	background-size: cover;
}
.wa_bl0_name{
	position: absolute;
    bottom: 0;
    background-color: #000000b3;
    width: 100%;
    padding: 7px;
    text-align: center;
    color: #fff;
    font-weight: 600;
    font-size: 1.3em;
	border-top: solid 1px #fff;
}
.wa_bl0_categ:hover .wa_bl0_name{
	transition: 1s;
    background-color: #ff5722f2;
    border-top: solid 1px #fff;
}
#wa_bl0 .wa_brcr{
    background-color: #fff6de;
    border-bottom: solid 1px #03A9F4;
    font-size: 14px;
    padding-top: 5px;
    padding-bottom: 5px;
}
 
.art_img{
	border: solid 2px #0e416c;
    border-radius: 5px;
    margin-top: 10px;
    margin-bottom: 20px;
}
.social_ul{
	list-style: none;
	padding-left: 0;
	margin-left: 0;
	font-size: 30px;
}
.social_ul li{
 	display: inline-block;
	margin-right: 10px;
}

/* Pagination */
.navigation li a,
.navigation li a:hover,
.navigation li.active a,
.navigation li.disabled {
    color: #fff;
    text-decoration:none;
}
 
.navigation li {
    display: inline;
}
 
.navigation li a,
.navigation li a:hover,
.navigation li.active a,
.navigation li.disabled {
    background-color: #6FB7E9;
    border-radius: 3px;
    cursor: pointer;
    padding: 7px;
	font-size: 14px;
}
 
.navigation li a:hover,
.navigation li.active a {
    background-color: #3C8DC5;
}
/*-- BL0 END ---------------------------------------*/
PHP
//---------------BL0 Start ---------------------------------------------------------------------------------//
// Post pagination
if ( ! function_exists( 'wpbeginner_numeric_posts_nav' ) ){
	function wpbeginner_numeric_posts_nav() {
		if( is_singular() )
			return;
		global $wp_query;
		/** Stop execution if there's only 1 page */
		if( $wp_query->max_num_pages <= 1 )
			return;
		$paged = get_query_var( 'paged' ) ? absint( get_query_var( 'paged' ) ) : 1;
		$max   = intval( $wp_query->max_num_pages );
		/** Add current page to the array */
		if ( $paged >= 1 )
			$links[] = $paged;
		/** Add the pages around the current page to the array */
		if ( $paged >= 3 ) {
			$links[] = $paged - 1;
			$links[] = $paged - 2;
		}
		if ( ( $paged + 2 ) <= $max ) {
			$links[] = $paged + 2;
			$links[] = $paged + 1;
		}
		echo '<div class="navigation"><ul style="padding-left: 0; margin-left: 0;">' . "\n";
		/** Previous Post Link */
		if ( get_previous_posts_link() )
			printf( '<li>%s</li>' . "\n", get_previous_posts_link() );
		/** Link to first page, plus ellipses if necessary */
		if ( ! in_array( 1, $links ) ) {
			$class = 1 == $paged ? ' class="active"' : '';
			printf( '<li%s><a href="%s">%s</a></li>' . "\n", $class, esc_url( get_pagenum_link( 1 ) ), '1' );
			if ( ! in_array( 2, $links ) )
				echo '<li>…</li>';
		}
		/** Link to current page, plus 2 pages in either direction if necessary */
		sort( $links );
		foreach ( (array) $links as $link ) {
			$class = $paged == $link ? ' class="active"' : '';
			printf( '<li%s><a href="%s">%s</a></li>' . "\n", $class, esc_url( get_pagenum_link( $link ) ), $link );
		}
		/** Link to last page, plus ellipses if necessary */
		if ( ! in_array( $max, $links ) ) {
			if ( ! in_array( $max - 1, $links ) )
				echo '<li>…</li>' . "\n";
			$class = $paged == $max ? ' class="active"' : '';
			printf( '<li%s><a href="%s">%s</a></li>' . "\n", $class, esc_url( get_pagenum_link( $max ) ), $max );
		}
		/** Next Post Link */
		if ( get_next_posts_link() )
			printf( '<li>%s</li>' . "\n", get_next_posts_link() );
		echo '</ul></div>' . "\n";
	}
}

function register_wa_tweeter() {
	register_sidebar(
		array(
		'id' => 'wa_tweeter',
		'name' => esc_html__( 'Tweeter', 'webaika.com' ),
		'description' => esc_html__( 'Tweeter feed', 'webaika.com' ),
		'before_widget' => '<div id="%1$s" class="widget %2$s wa_twitter_widg">',
		'after_widget' => '</div>',
		'before_title' => '<div class="widget-title-holder"><h3 class="widget-title">',
		'after_title' => '</h3></div>'
		)
	);
}
add_action( 'widgets_init', 'register_wa_tweeter' );

//---------------BL0 END ---------------------------------------------------------------------------------//
Images: 360px X 180px – Don't need to be exact.
To Install:
Download files bl0_files. Unzip files and upload to the theme.
Open Functions file, and add functions that are located inside "PHP" window.
Add CSS to the stylesheet.
Open page template where you want BL0 to appear and add code inside HTML window.
Download BLO Jason file, unzip and import within ACF plugin by going to "Custom Fields" > "Tools"
Go to Plugins and install "Custom Twitter Feeds" by "Smash balloon" Activate.
Go to "Appearance" > "Widgets" within the Tweeter widget add image and custom HTML. Image isn't required. Within HTML add short code [custom-twitter-feeds]
Go to "Twitter Feeds" and click "Log in to Twitter and get my Access token and secret", Enter "feed type", change number of tweets to display to around 3 and save.
Add some posts, images and create categories.
Go to "Pages" and create a new page. Title it "Blog" and select "Blog Page" from the page template selector.
A0090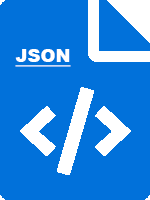 Code With ACF Integration
HTML
<!-- A0090 Start -------------------------------->
<section id="a0090" style="background-image: url('<?php echo $tmp_dir."bg.png"; ?>')">
    <?php
    // the query
    $args = array(
        'post_type' => 'post',
        'post_status' => 'publish',
        'posts_per_page' => 4
    );
    $wp_querys = new WP_Query($args);
    ?>
    <div class="container">
        <div class="row">
            <div class="col-12">
                <h2 class="a0090-header">Latest news</h2>
                <?php if ($wp_querys->have_posts()) : ?>
                    <div class="a0090-grid">
                        <?php while ($wp_querys->have_posts()) : $wp_querys->the_post(); ?>
                            <div class="a0090-item">
                                <?php
                                $image = get_field('image');
                                $title = get_the_title();
                                $link_type = get_field('link_type');
                                if ($link_type != 'none') {
                                    if ($link_type == 'internal') {
                                        $link_url = get_field('internal_page_content');
                                    } elseif ($link_type == 'newpost') {
                                        $link_url = get_the_permalink();
                                    } elseif ($link_type == 'external') {
                                        $link_url = get_field('external_link');
                                        $target = 'target="_blank"';
                                    }
                                    $link = '<a href="' . $link_url . '" ' . $target . '>';
                                    $link_after = '</a>';
                                }
                                if (!empty($image)): ?>
                                    <?php echo $link; ?>
                                    <img src="<?php echo $image['url']; ?>" alt="<?php echo $image['alt']; ?>"
                                         class="a0090-art_img"/>
                                    <?php echo $link_after; ?>
                                <?php endif; ?>
                                <?php echo $link; ?> <h2><?php echo $title; ?></h2> <?php echo $link_after; ?>
                                <div class="a0090-description">
                                <?php the_field('excerpt'); ?>
                                </div>
                                <a href="<?php echo $link_url; ?>" <?php echo $target; ?> class="a0090-read_more">Learn More</a>
                            </div>
                        <?php endwhile; ?>
                    </div>
                <?php endif; ?>
            </div>
        </div>
    </div>
</section>

<!-- A0090 END -------------------------------->
CSS
/*-- a0090 ------------------------------------------*/
#a0090{
    padding-bottom: 50px;
}

.a0090-grid{
    display: grid;
    grid-template-columns: repeat(auto-fit, minmax(255px , 1fr));
    grid-gap: 25px;
}

.a0090-header{
    font-family: Open Sans;
    font-style: normal;
    font-weight: bold;
    font-size: 36px;
    line-height: 49px;
    text-align: center;
    text-transform: uppercase;
    color: #FFFFFF;
    margin-top: 50px;
    margin-bottom: 30px;
}

#a0090 img {
    width: 100%;
}

.a0090-item{
    background: #FFFFFF;
    box-shadow: 0px 0px 20px rgba(0, 0, 0, 0.5);
    position: relative;
    padding-bottom: 70px;
}

.a0090-item h2{
    font-family: Open Sans;
    font-style: normal;
    font-weight: bold;
    font-size: 18px;
    line-height: 25px;
    text-align: center;
    color: #434343;
    padding: 10px;
    margin: 0px;
}

.a0090-description{
    font-family: Montserrat;
    font-style: normal;
    font-weight: 500;
    font-size: 12px;
    line-height: 15px;
    text-align: center;
    color: #434343;
    padding: 0px 5px;
}

.a0090-read_more{
    background: #50AB5E;
    font-family: Open Sans;
    font-style: normal;
    font-weight: bold;
    font-size: 18px;
    line-height: 25px;
    text-align: center;
    color: #FFFFFF !important;
    width: 100%;
    display: block;
    padding: 10px;
    position: absolute;
    max-width: 94%;
    left: 50%;
    bottom: 13px;
    transform: translate(-50%, 0%);
}

@media (max-width: 768px) {
    .a0090-header {
        margin-top: 30px;
    }
}
/*-- a0090 END --------------------------------------*/
>